About Me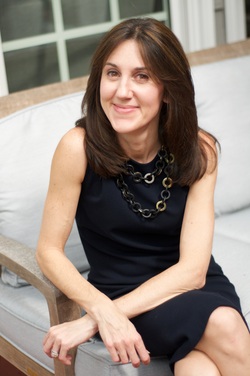 J.D. - The University of Virginia School of Law, 2003
M.S., Educational Leadership and Policy Analysis - The University of Wisconsin-Madison, 2010
B.A. - The University of Notre Dame, 1998
State Bar Admissions: Virginia, 2016; Arizona, 2005; Georgia, 2003
A native of Newport News, I currently live in Williamsburg with my husband and two small children. I have spent the past 13 years developing a background in law and education. After graduating from the University of Virginia School of Law in 2003, I worked in corporate litigation for 5 years at two large law firms in Georgia and Arizona. After moving to Wisconsin in 2008, I pursued a Masters in Educational Leadership and Policy Analysis at the University of Wisconsin-Madison. I then took a position as an Assistant Dean of Students at UW-Madison where I conducted misconduct hearings and provided assistance as needed to the school's 40,000 students. I then took a position at the university as founding director of an academic center, the Center for Pre-Law Advising, where I provided services and support to the school's approximately 1,300 pre-law students. In these positions at UW-Madison, I worked closely with students, parents, faculty, and other administrators.
During my employment at two large law firms, I received legal training at a very high level that has prepared me to handle any litigation or administrative proceedings that might arise. However, during my employment as a university administrator, I also realized the importance of collaboration in education matters. Ideally, education matters, even disciplinary ones, should not be contentious. They should be viewed as opportunities for schools to work with students and their families to help the students reach their full potential, both academically and personally. Unfortunately, sometimes collaboration does break down, and at that point, litigation or administrative proceedings may result. I am prepared to provide advocacy at the collaborative stage and also legal representation as necessary.
Although my background in education has focused primarily on higher education, my law practice includes advocacy and representation at the primary and secondary school levels as well. Please see the
Issues
page for a list of the types of representation I provide.
---